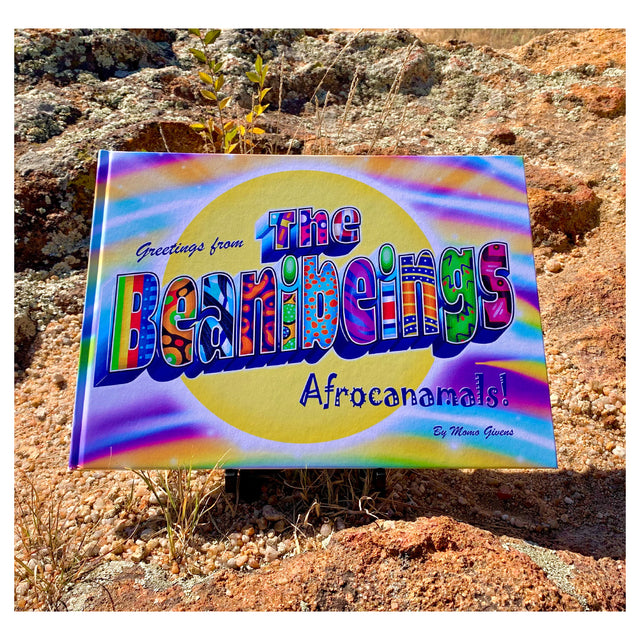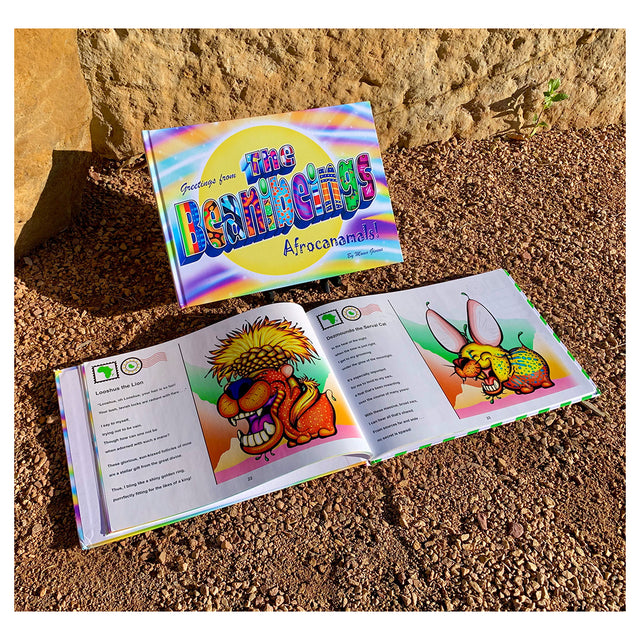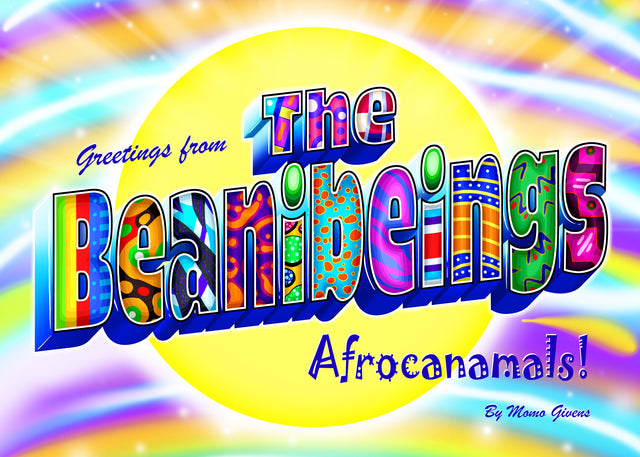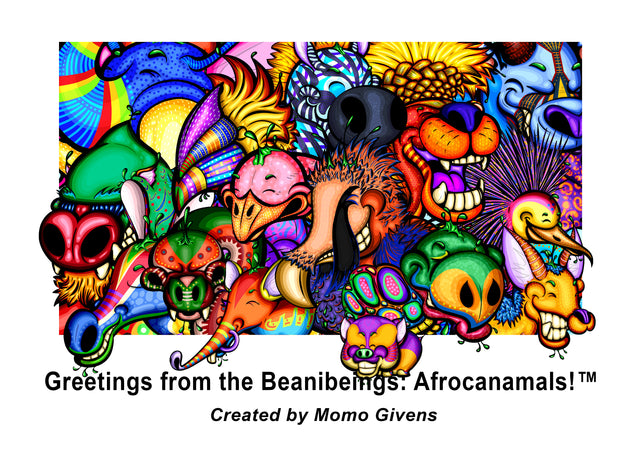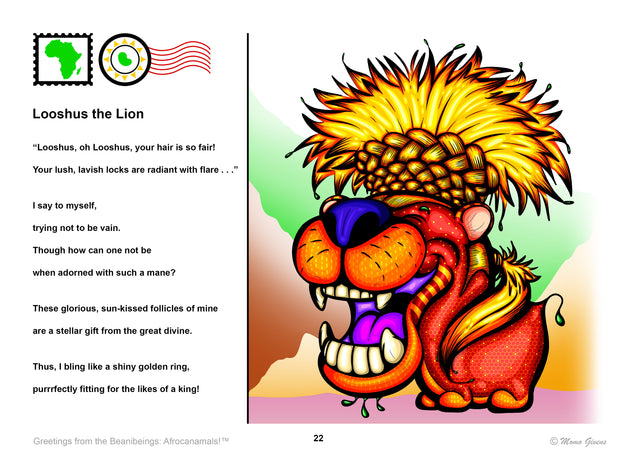 by The Beanibeings®
Greetings from the Beanibeings: Afrocanamals! – African Wildlife Picture Book
This is a PRE-ORDER item
Est. delivery: Winter 2023. Learn More!
Greetings from the Beanibeings: Afrocanamals!—(Ah – frow – kah – nuh – muhlz)—is the first volume of the 8-book picture book series, Greetings from the Beanibeings, which takes place in the heart of Africa. Take a walk on the wild side with this gorgeous 70-page book filled to the brim with 42 phenomenal Beanibeing characters who have amazing personal stories to share! Encounter a lion with lush, lavish locks, and discover other characters who are out-of-the-box! So, get ready to dive-in to these Beanibeings' lives, and witness lil' wonders with your very own eyes!
Ages 6 - 11+
Written and illustrated by Monique "Momo" Givens.
ISBN: 979-8-9878099-0-7 (Hardcover)
Language: English
Product details
11.69" x 8.27"

70 pages filled with 42 vibrant, colorful characters unlike any other
A visual encyclopedic-anthology featuring characters inspired by the wildlife of Africa
Rhythmic, first person narratives
Glossy, embossed covers that are fun and inviting
Sign up for our email mailing list to stay up to date with our amazing brand and creations!
Reviews
Books & Associates
Rating: 5 Stars
A perfect picture and story book for your toddlers to keep them engaged and improve their imagination along with creativity with this book. This book is the 1st volume among the Beancyclopedia Series.
It's a little unusual to see such Neo introduction of a children's book. I mean right when you think people have run out of imagination, Beanibeings came out of nowhere . . .
Read more on our 'Raving Reviews' page!