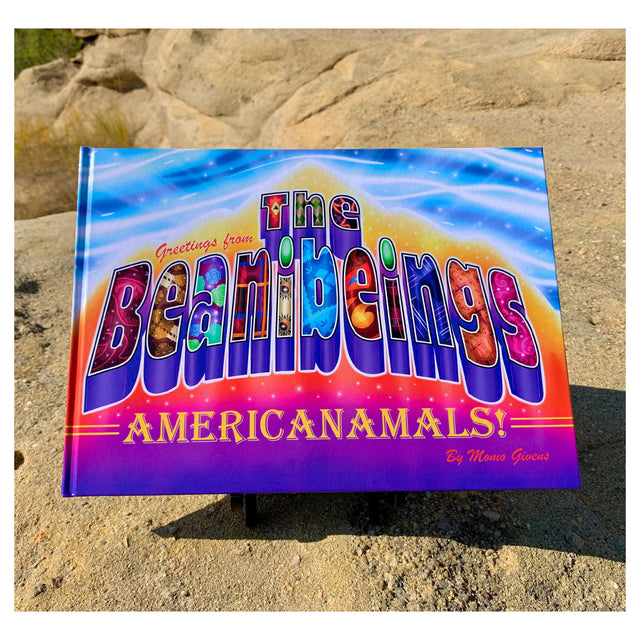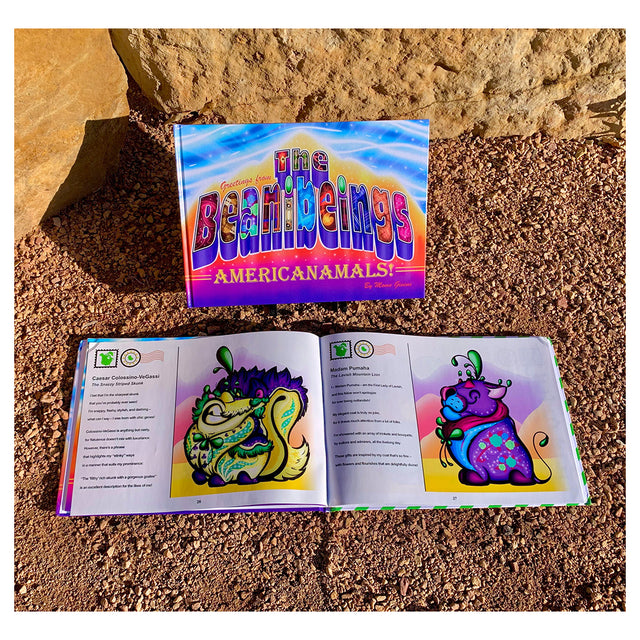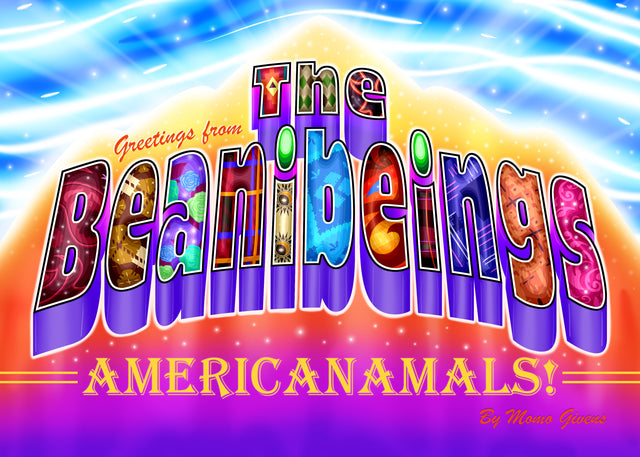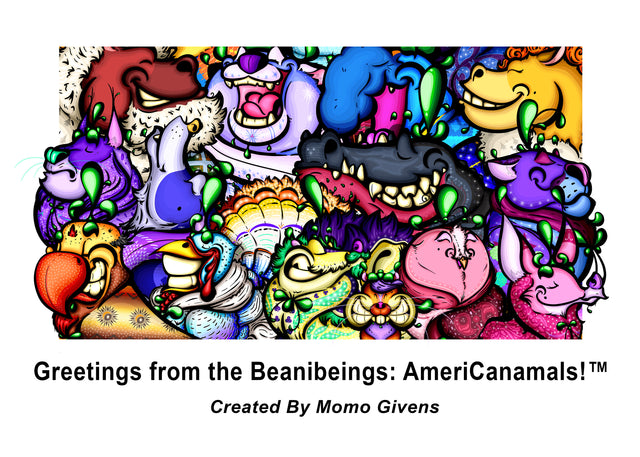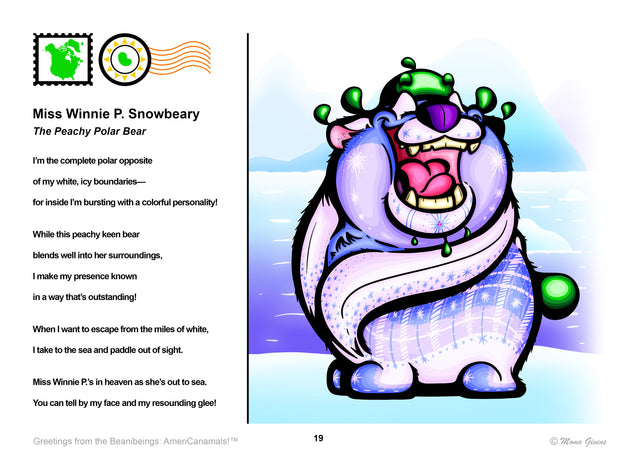 by The Beanibeings®
Greetings from the Beanibeings: AmeriCanamals! – North American Wildlife Picture Book
This is a PRE-ORDER item
Est. delivery: Winter 2023.
Learn More!
Greetings from the Beanibeings: AmeriCanamals!—(Ah – meh – ruh – kah – nuh – muhlz)—is the second volume of this 8-book picture book series, that of which takes place in Canada and the United States. This vibrant, 52-page book features North American Beanibeings ranging from a burly bison to a snazzy skunk. Greetings from the Beanibeings: AmeriCanamals! is chock-full of 40 lively Beanibeings with fantastical tales to share! Coming hot off the heels of the Afrocanamals, get ready to fall in love with the phenomenal AmeriCanamals!
Ages 6 - 11+
Written and illustrated by Monique "Momo" Givens.
ISBN: 979-8-9878099-2-1 (Hardcover)
Language: English
Product details
11.69" x 8.27"

52 pages filled with 40 vibrant, colorful characters unlike any other
A visual encyclopedic-anthology featuring characters inspired by the wildlife of North America
Rhythmic, first person narratives
Glossy, embossed covers that are fun and inviting
Sign up for our email mailing list to stay up to date with our amazing brand and creations!