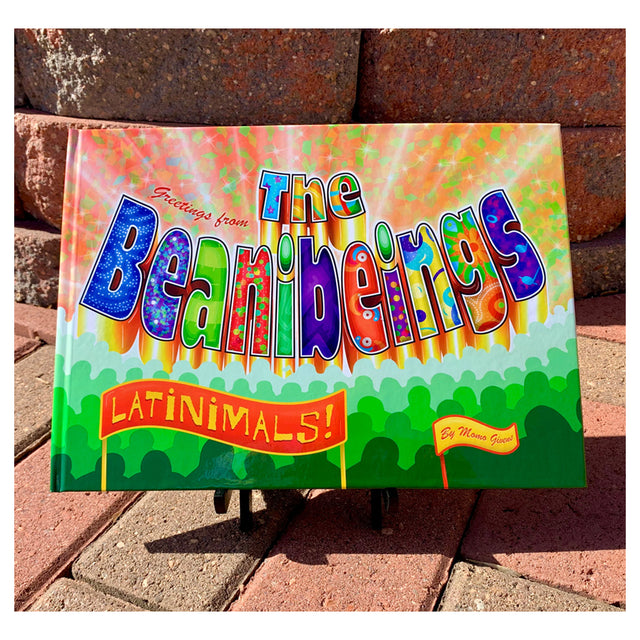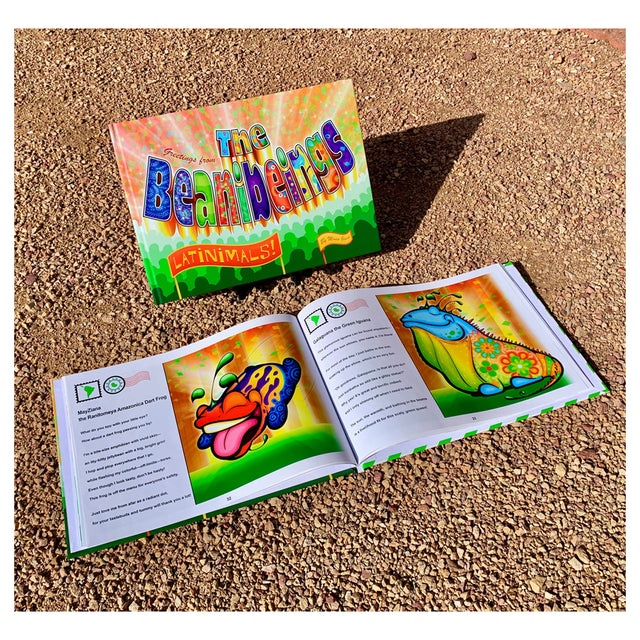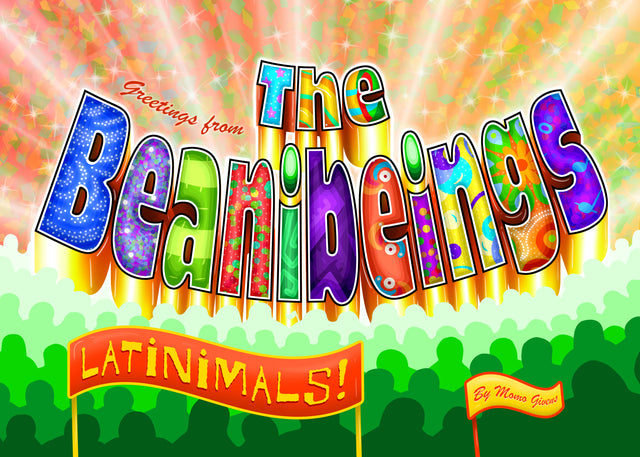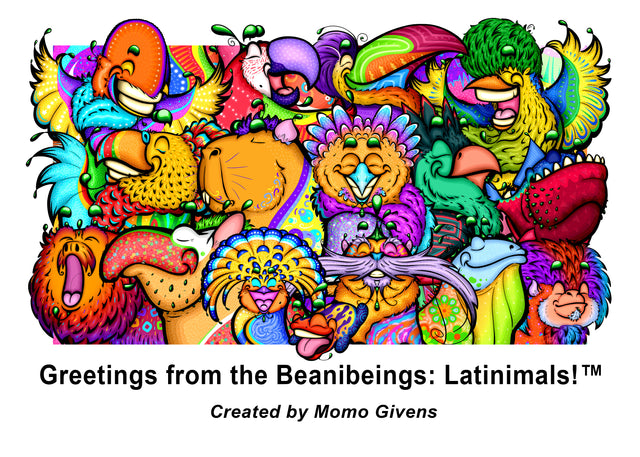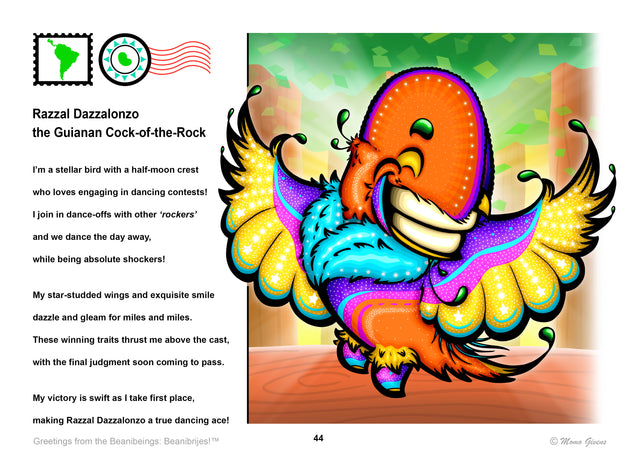 by The Beanibeings®
Greetings from the Beanibeings: Latinimals! – Latin American Wildlife Picture Book
This is a PRE-ORDER item
Est. delivery: Winter 2023.
Learn More!
We've made it to Central and South America to meet the "Awe-Mazing" Latinimals— (Luh – tee – nah – muhlz)! You heard that right friend, our short trip from Mexico has placed us on track to discover 34 new Beanibeing friends from an impressive emperor tamarin, to a shortsighted spectacled bear! Greetings from the Beanibeings: Latinimals! is the fifth volume of the Greetings from the Beanibeings picture book series, which continues the Latin American tour that began back in Volume 4. This 48-page book is a pinnacle treat that will leave you suspended on the edge of your seat!
Ages 6 - 11+
Written and illustrated by Monique "Momo" Givens.
ISBN: 979-8-9878099-8-3 (Hardcover)
Language: English
Product details
11.69" x 8.27"

48 pages filled with 34 vibrant, colorful characters unlike any other
A visual encylcopedic-anthology featuring characters inspired by the wildlife of Central & South America 
Rhythmic, first person narratives
Glossy, embossed covers that are fun and inviting     
Awards and Accolades: 
Readers' Favorite 5-Star Review
"There are three separate chapters with a different animal on every page, each featuring a unique personality and perspective to add to the story. The illustrations and story-style descriptions of each animal will have children eager to turn the pages and learn about the next animal. I love the light, conversational tone of the friends that makes you feel as if you are meeting a new circle of friends in every chapter." Click to read more
- Reviewed by Amy R. for Readers' Favorite
Sign up for our email mailing list to stay up to date with our amazing brand and creations!