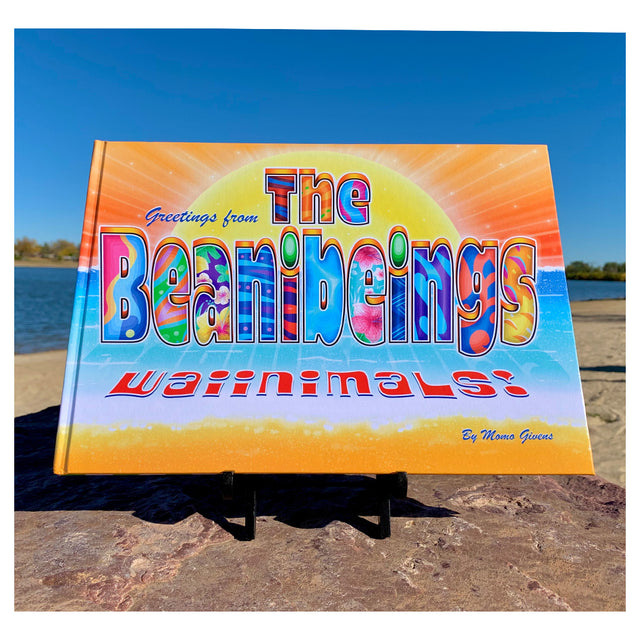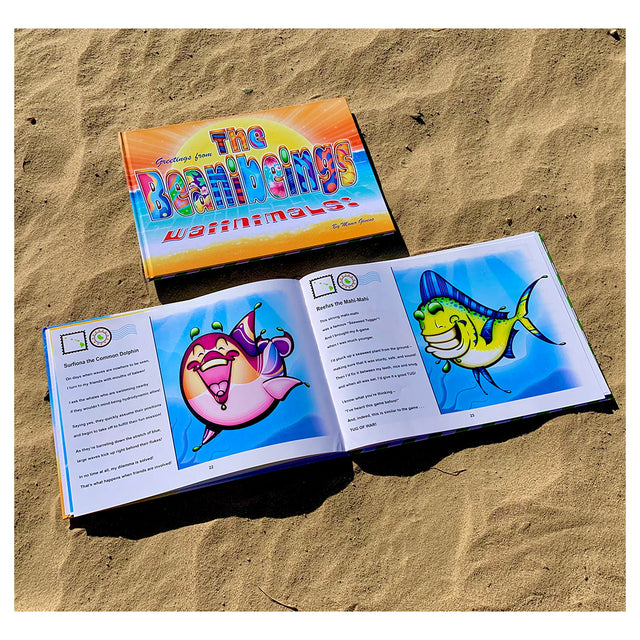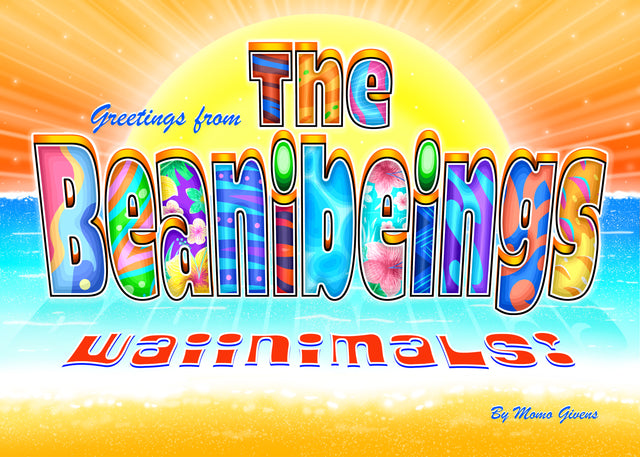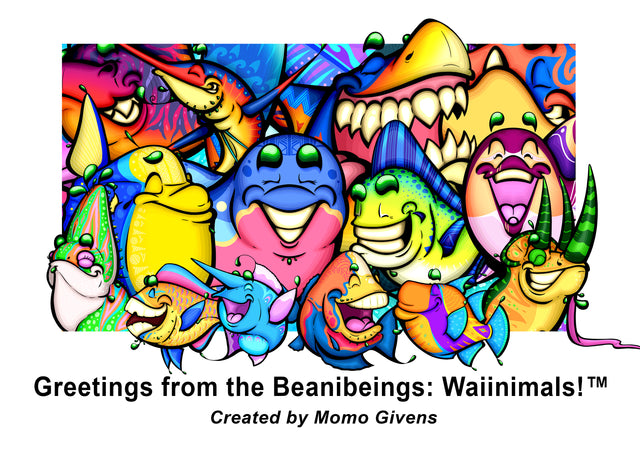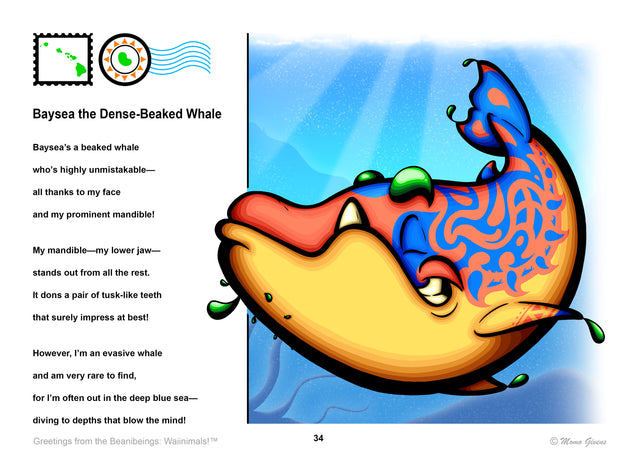 by The Beanibeings®
Greetings from the Beanibeings: Waiinimals! – Hawaiian Wildlife Picture Book
This is a PRE-ORDER item
Est. delivery: Winter 2023.
Learn More!
Would you like to meet the 'King of the Seas'? Are you curious of the origin of sandy beach scenes? Well, look no further than Greetings from the Beanibeings: Waiinimals!—(Why – nuh – muhlz). This is the third volume of the Greetings from the Beanibeings picture book series—continuing the journey from the Afrocanamals (Volume 1) and the AmeriCanamals (Volume 2). Greetings from the Beanibeings: Waiinimals! is a 'fintastic' 42-page book that features 26 stunning Hawaiian Beanibeings ranging from a fiery shark to a wiggly eel! You'll have a whale of a time as you read through this book—from cover to cover, you'll surely get hooked!

Written and illustrated by Monique "Momo" Givens.
ISBN: 979-8-9878099-4-5 (Hardcover)
Product details
11.69" x 8.27"

42 pages filled with 26 vibrant, colorful characters unlike any other
A visual encyclopedic-anthology featuring characters inspired by the wildlife of Hawaii
Rhythmic, first person narratives
Glossy, embossed covers that are fun and inviting
Awards and Accolades: 
Readers' Favorite 5-Star Review
 "I love how each page displays a different animal with a personalized story that helps the reader to learn a little bit more about the creature. I recommend this book by Momo Givens to children that love to read and learn about the animals that live in distant locations. This book is amusing, entertaining, and educational, and I can't wait to see where Givens will travel next!" Click to read more
- Reviewed by Amy R. for Readers' Favorite
Sign up for our email mailing list to stay up to date with our amazing brand and creations!